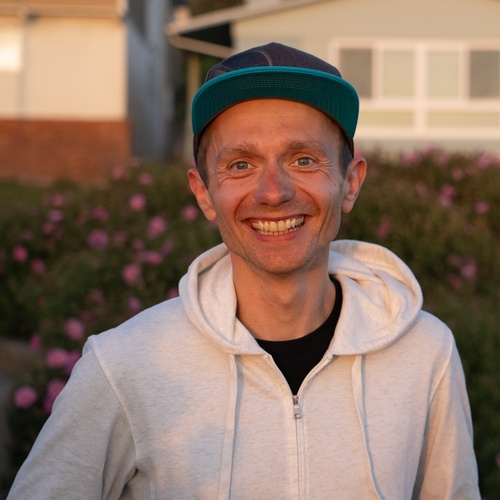 Birthday:

April 28, 1985

Hometown:

San Francisco

Local Mountain:

Mussel Rock

Takeoff weight:

75

Glider size:

17

Sponsors:

AirG, Lift Paragliding

First Wing:

Niviuk Hook

Favorite food:

Veggie Tacos

Music:

Everything with a good beat. Hip Hop, House, Techno, Downtempo, Reggae...

Random Information:

The smallest bones in your body are the malleus, incus, and stapes in your middle ear. They help transmit sound from air to your fluid filled sensory organ, the cochlea.

Always travelling with:

My wife Jess & an open mind.

Special Thanks:

to everyone spreading love.

Best trip:

Air Games 2021

Best moment:

My wife flying me around Tandem, sharing the love for flying.

Future Plans:

train Acro, hike & fly, become instructor, make films, spread the stoke :-)

Besides Paragliding:

Kiteboarding, DJing, creating Photos & Videos

Always in my harness:

Music, peanut butter packet & sand from the local dune.